DUO SERAPHIM
Duo Seraphim exists to perform the extensive repertoire for plucked strings and voice. Our concerts feature an array of songs from 16th Spanish villancicos to 19th century lieder with the odd bit of Bowie thrown in for good measure. Richard's archival research helps us find the rep while Joe's Ph.D research into performance practice provides the flair and nuance. We perform with maximum emotional commitment, exploring any performance technique that enhances the expression of a song. A flexible approach to programming ensures that we are adaptable to any occasion.
Joe has worked with leading companies and ensembles including Opera North, Welsh National Opera, Music Theatre Wales, New Chamber Opera and Armonico Consort. Richard has played for pretty much every period band going: the OAE, Ex Cathedra, His Majesty's Sackbutts and Cornetts and Charivari Agréable to name a few.
We have benefitted through coaching and conversation with John Potter and Robin Blaze. Recent performances include appearances for The Lake District Summer Music Festival, City Music Society, Brighton Early Music Festival, and Finchcocks Museum as part of the John Kerr Award for English Song. We have also twice delivered a masterclasses and recitals as part of a course on English 17th-century song at Leeds College of Music.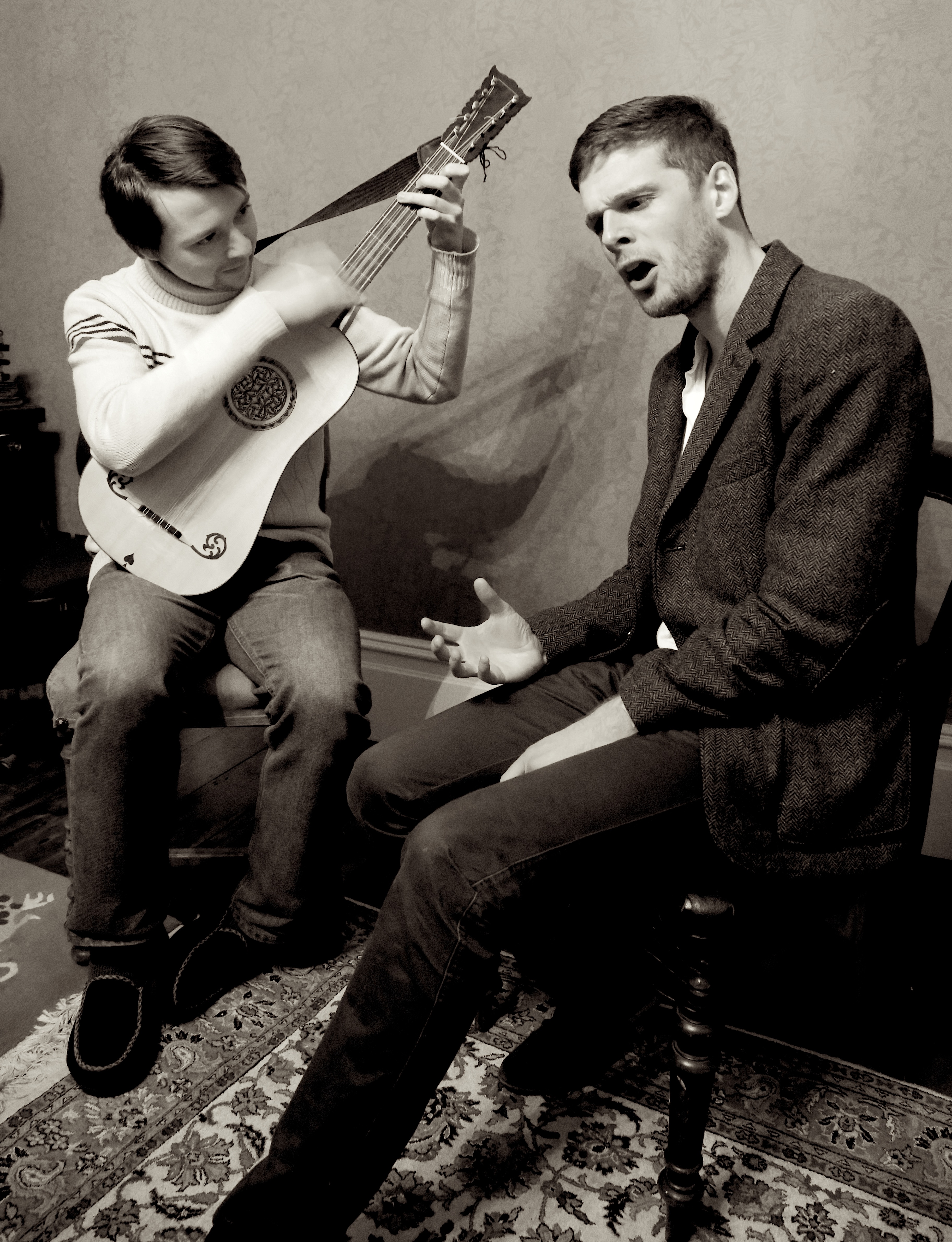 Joe Bolger (Countertenor) and Richard MacKenzie (Lute)
PROGRAMME
LOVECRAFT
Bewitching songs of the Seventeenth Century
Henry Purcell
Thrice happy lovers (from The Fairy Queen Z.679)
If music be the food of love (first version Z.379a)
John Dowland
Lasso vita mia (from A Pilgrim's Solace, 1612)
John Dowland
Pavan
Guilio Caccini
Amarilli mia bella (from Le Nuove Musice 1602)
Anon
Vuestros ojos tienen d'amor no sé qué (from Robert Dowland A Musicall Banquet, 1610)
Juan Arañés
Sirvió esta mañana el alba (from Cancionero Musical de la Casanatense, c.a. 1625)
Claudio Monteverdi
Sì dolce è il tormento che in sero mi sta (from Quarto scherzo delle ariose vaghezze, 1624)
Francis Pilkington
Galliard
John Dowland
Say love if ever thou will'st find (from The Third and Last Booke of Songs and Aires, 1603)
John Wilson
In a season all oppressed (ca. 1630)
John Dowland
I saw my lady weep (from The Second Book of Songs or Ayres, 1600)
Giovanni Stefani
Amante Felice (ca. 1620)